Swim with Giant Cuttlefish Snorkelling Adventure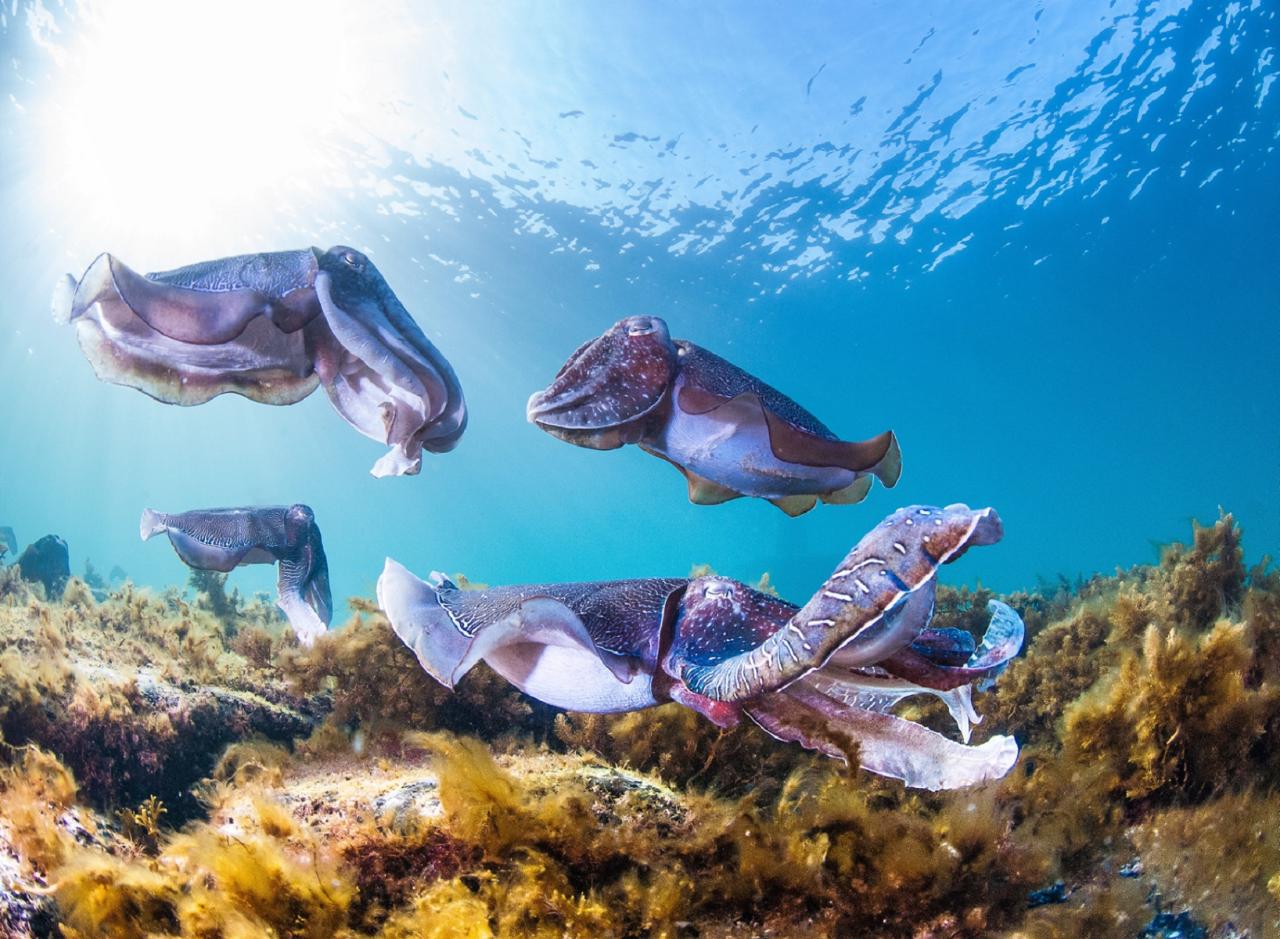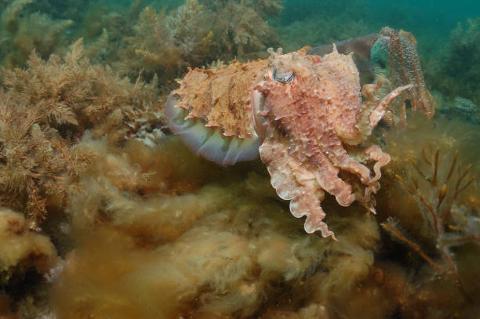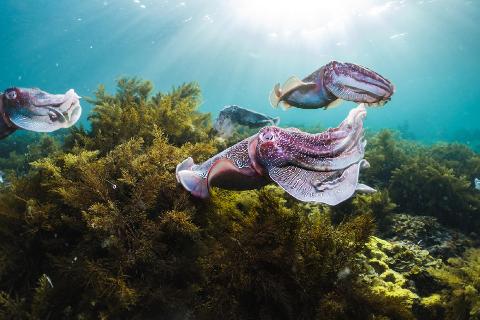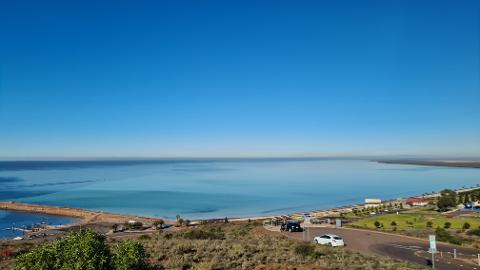 Duration: 3 Days
Product code: PZDVPH
Overview
This amazing snorkelling trip is conducted in safe and shallow waters at Point Lowly 35km north-east of Whyalla. Records estimate approximately 110,000 Giant Cuttlefish aggregated to this area last year and these majestic creatures will migrate to these waters again from May to July. It is the only place in the world where they gather in such large numbers.
You will see the large bull males which can grow up to 50 cm and weigh over 10.5 kg put on the most spectacular colour displays to try and attract a female, and they really must show off, with 8/10 males to 1 female. They are sometimes known as the "chameleons of the sea" for their ability to change colours rapidly and blend into their surroundings.
'South Aussie with Cossi' has described this as "the premier marine attraction on the planet". So, sign up with Seven Senses Cuttlefish Adventures and snorkel with the Giant Cuttlefish in a truly colourful way. We will wear our colourful op shop outfits over our wetsuits to be chameleons of the sea as well. This tour is action packed to also incorporate all the top local attractions, so you will see more than cuttlefish.
Maximum 10 clients
Minimum number required for trip to proceed
Children aged 12 to 16 must be accompanied by a paying adult
Inclusions:
Transport-Deluxe12 seater bus with luggage trailer
Winter snorkel bundle (7mm wetsuit, hood, dive boots, mask and fins)
2 nights luxury accommodation in 2 and 3 bedroom apartments Quest Whyalla Apartments
Entry into Wadlata's 'tunnel of time'
Guided snorkel tour at the best cuttlefish viewing area
Guided walk around Point Lowly Lighthouse and lighthouse cottages
Morning sunrise walk/run 'Howling Dog Hill'
Morning sunrise walk/run Whyalla wetlands
Tour Whyalla/Humpback hill and Marina (spot local dolphins)
Meals - 2 breakfasts, 2 dinners and 2 lunches, plus nutritious snacks
Qualified and experienced snorkel instructor, coach, accredited bus driver and tour guide
Exclusions:
Travel insurance
Food/snacks and drinks not listed in inclusions
Highlights:
Guided tour to the best location to see hundreds of Giant Cuttlefish
Blend in with the Chameleons of the sea (pre-arranged selection of very colourful outfit to purchase from local Salvation Army op shop: $5 limit)
Wadlata Outback Centre
Quality accommodation
Nutritious meals and snacks
Master chef competition (Covid 19 pending on restrictions)
Seeing the sunrise from the highest point in Whyalla
Informative talk on the life cycle of the Giant Cuttlefish and what these amazing creatures can do
Guided walk and interpretation around the Point Lowly lighthouse and cottages
Morning runs/walk led by qualified coach